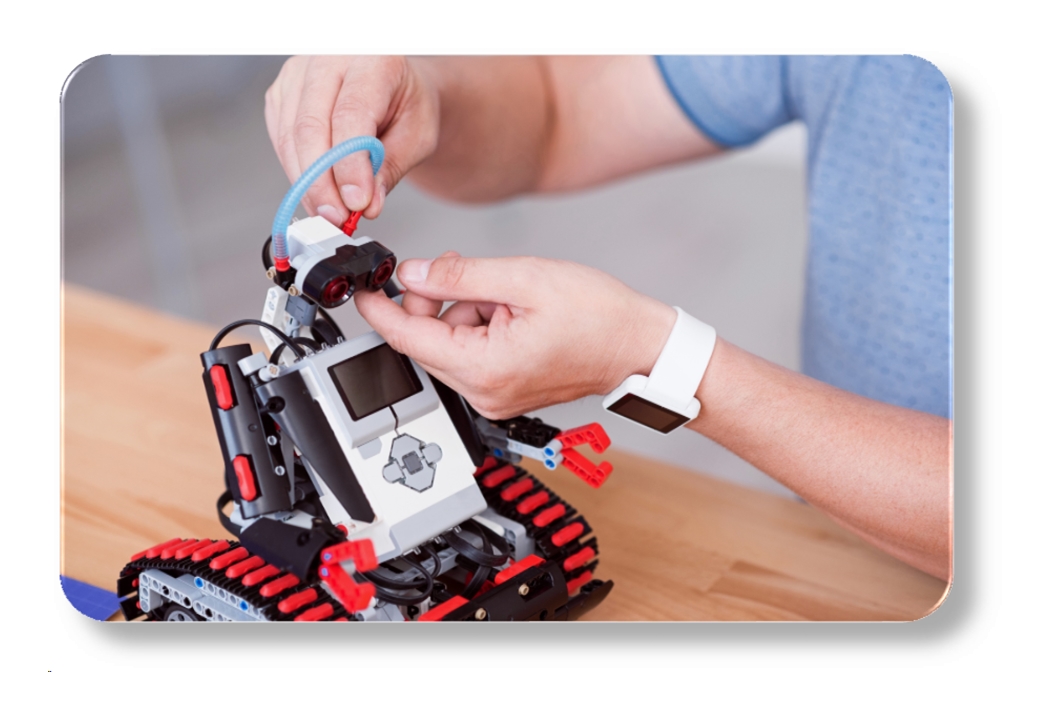 Flex Interconnect has extensive experience building wearables from commercial to military applications. One of our specialties is our ICT bend (Serpentine Hinge) that allows for repeated bending while avoiding strains to components and traces. The bend also lends itself to conform to any surface.
We understand that flexibility, low profile components, and tight packages are common in wearable products and have the tools to build to your requirements.
2 LAYER FLEX WITH ICT HINGE DESIGN FOR FLEXIBILITY AND CONFORMANCE TO ANY TOPOGRAPHY. LOW STRESS ON SOLDER JOINT.
The idea behind the hinge design in this application was to take the stress away from the solder joints and as a result you do not need to use stiffeners, which is a traditional way of doing things. This way you have a lightweight product and can apply to any contour.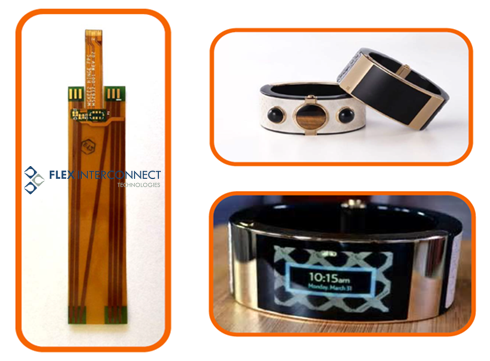 2 layer Flex with Ferrite sheet and hot bar bonded to form the shape.