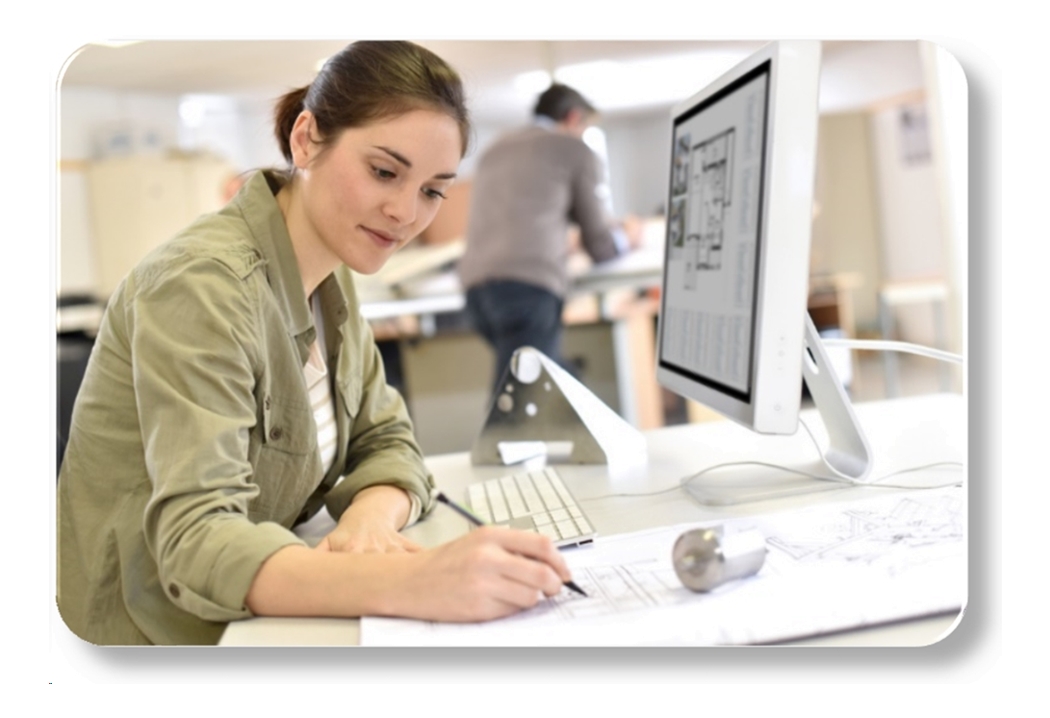 Designing flex circuit has its own challenges that you need to consider when you are laying out a circuit, calculating impedances, or selecting material. While our engineers can walk you through all of these challenges we can also create the designs for you. FIT has several design solutions to offer our customers based on your unique needs.
Application Engineering: We have engineers on site to discuss your project, it's applications and your overall needs. Through this complimentary service we make suggestions and advise on the best solution path to ensure your design is a success.
DFM: Through our proprietary DFM software we filter out any design rule violations that would hinder manufacturing. Our software is programmed to detect design errors against our specific manufacturing processes. DFM report provided upon request.
File Conversion Services: PDF, DXF, and other non gerber formats are acceptable to convert into a universal gerber format file package.
Design Analysis: We are looking for constraints and stresses in your design that may affect the integrity of your flex. CAD software cannot detect all of these issues and we assign an engineer to your design for review. You cannot rely solely on automated software to detect issues in a flex, it must be reviewed by a human.
Layout Services: We have staffed engineers have decades of experience designing flex and rigid flex printed circuits. One of the advantages of having your fab house also design your flex circuit is we know the unique challenges flex brings to manufacturing. This can lead to a reduction in up revisions and free up your R&D money for other product lines!
Our engineers will layout your design in Allegro and Altium. When you take advantage of our premium layout services we will provide you with custom gerbers, fabrication print, BOM, drill file and CPL in a universal format.
100% Guarantee: Your success is our success and when we partner with you on a layout your satisfaction is our number one concern. Once the files are complete our engineering team will send to you for review. We will address any requested changes at that time, modify, then send you final files for approval. We do not bill you until the files are 100% approved.
| | |
| --- | --- |
| Type Of Flex | Minimum Bend Radius |
| Single Sided Flex | 3x to 6x the thickness |
| Double Sided Flex | 6x to 10x the thickness |
| Multilayer Flex | 10x to 15x the thickness |
| Dynamic Flex | 25x to 40x the thickness |
DESIGNING RELIABLE FLEX CIRCUITS
BEND AREA CONSIDERATION:
Route traces perpendicular to bend line
Traces must be evenly spaced across the bend area, wide & uniform, and staggered on adjacent layers
Sharp angles should be avoided
Traces should always come out perpendicular to the rigid edge, when transitioning to the flexible region
Cross-hatch ground and plane layers, especially in the bend area
Number of layers at the bend area should be kept at a minimum
Flex layers can be separated (loose-leaf) for multilayer construction to increase flexibility
Mechanical slots, slits or ICT custom hinge design can be used to increase flexibility

No vias or PTH should be placed in the flex region, unless used for shielding or away from bend region

Use RA copper grain direction for dynamic flexing or tight bend radius

Conductors should be close to neutral axis, especially for dynamic application

Minimize the dielectric thickness to reduce stress on the conductors

Follow minimum bend radius rules
PADS, HOLES & MASK CONSIDERATION:
Tear-drop all pads and tie-down all unsupported pads

Pad size should be large enough for selective plating the holes

All vias should be in the stiffened/rigid area

Stiffener holes should be at least 20 mils larger than finished hole size

Gang open the coverlay wherever possible

Use LPI/Coverlay combo for fine pitch components such as BGA, CSP, etc

Allow for possible squeeze out of the adhesive onto the pads
STRAIN RELIEF CONSIDERATION:
Radius all inside corners. Additionally copper trace can be used as tear stop

Use holes at the end of slits or slots as tear stop

Use epoxy bead in the rigid to flex transition area

Use appropriate stiffener thickness and material to support solder joints

Keep vias, holes and SMT features at least 25 mils away from the board edge

Vias on rigid-flex should be minimum 50 mils away from the rigid-to-flex transition edge

Never have edge of coverlay opening and edge of stiffener right on top of each other
MATERIAL SELECTION CONSIDERATION:
Take into account stress due to environment such as temperature, vacuum, vibration, bends, etc