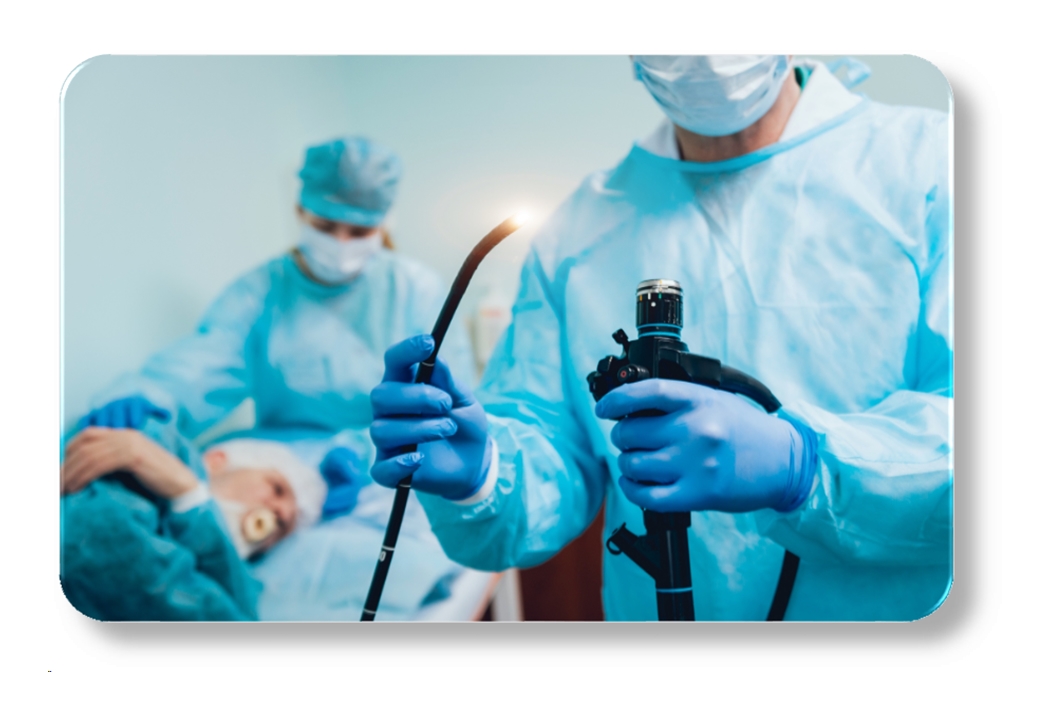 We have a wide range of experience in this industry from smart patches that detect concussions, invasive endoscopy units, glucose monitoring systems, to disposable medical devices. Flex Interconnect is FDA 820B certified and we also have offshore options for your low-cost disposable products. Our assembled products are ISO-13485 certified with complete traceability to component level.
4 LAYERS, 4 MIL VIA ON 12 MIL PAD, 3/3 MIL SPACING, AND CSP CAMERA PACKAGE
This is a medical application with an extremely narrow circuit. In this case the customer came to us with cracking traces. You can see the narrow bend requirements in the picture and when they bend and unbend over 20 times the flexes were failing them. This is an example where we took a customers flex, redesigned it, chose the right material and made it successful for them.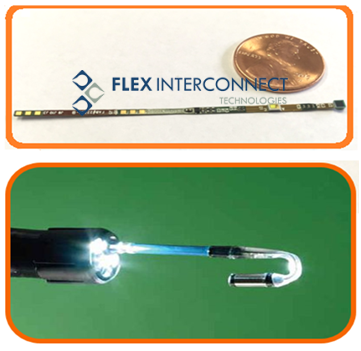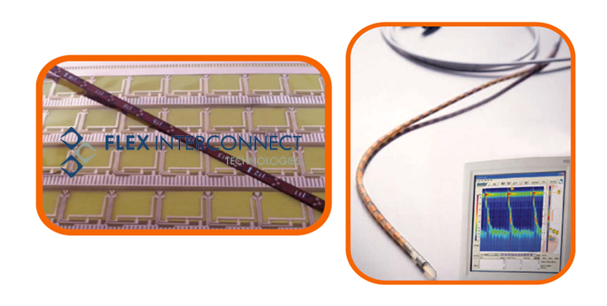 7 LAYER, 16 " FLEX, 4/4 MIL LINES AND SPACING WITH A LASER CUT TOLERANCE +/- 2 MILS. THE SENSORS ARE MADE WITH 0.4 MICRON COPPER.
We've been building this harness flex and sensor for a large Medical Device customer for the past 15 years. Where other shops wouldn't touch these very thin copper requirements, we raised our hands to give it a shot and succeeded.